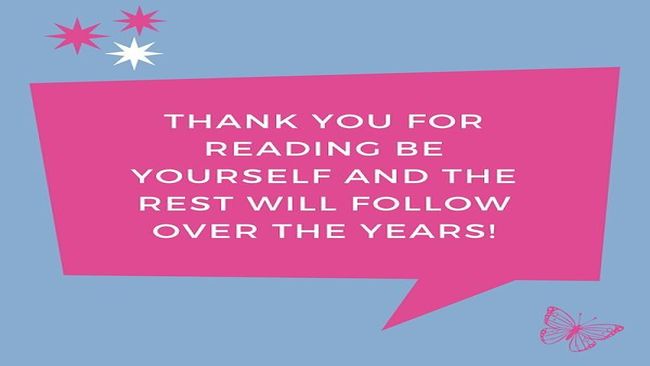 Hello!
Thank you to everyone who read Be Yourself and the Rest Will Follow over the years. I hope it helped you to accept yourself, to love yourself, and, of course, to be yourself … more! (And not just yourself, but your best self!)
Please note, I primarily maintain the blog as a writing sample now and for anyone who wants to read past posts in order to further their personal growth journey.
(As such, the form in the right sidebar that collects names + emails is no longer active…)
Thanks again for reading and, remember, be yourself and the rest will follow!
~ Rachel