T.J. Maxx may be trying hard to convince you to be a Maxxinista, but being a Gratatista is way cooler, if you ask me. What's a Gratatista, you ask?
Well, if a Maxxinista is someone who's super savvy at finding the latest and greatest fashions at super savvy prices, a Gratatista is someone who's super savvy at finding ways to show gratitude when they barely have the time to grab lunch. 
Between juggling family or career or both, we think it's so hard to find the time to show the people in our lives that we care. We think it will take so much time and so much effort. So, sometimes (and perhaps understandably), we procrastinate.
And showing gratitude slowly becomes one of the last items on our to-do list.  
When it comes to gratitude, a Gratatista doesn't abandon her efforts; she adapts them
A Gratatista recognizes that the gesture doesn't need to be perfect – it just needs to be there. 
This week, you're in for a real treat! I asked five of the coolest, most chic Gratatistas I know their secret to showing gratitude in the midst of very busy lives. Check out their awesome responses below! 
How do you show the people you care about that you're grateful for them, especially when you're low on time? What tools (online or offline) do you use to do so? 
——————————
Dyane Bradley of Social Media Depot says: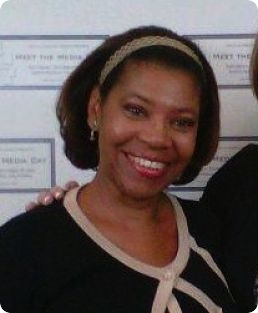 My mom always said, "…people make time for what is important to them and excuses for what isn't." I love to send supportive text messages to my BFF. It's fun to send them at different times during the day and surprise her. We both love to cook, so I email her recipes from Epicurious.com. We each make the recipe and discuss what we would change. At the end of the day, when my BF and I have spent the day together, we say, "Thank you for another amazing day." Another way I love to make him feel special is by cooking Savory chocolate courses for the month of February for Valentines Day. 
(Want to learn more about Dyane? Visit www.socialmediadepot.net!)
—————————— 
Jackie Nees, Online Marketing & Communications Specialist, says: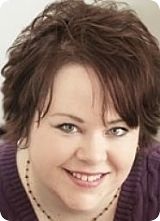 For me, a text is worth a thousand words. I'm not one for chatting on the phone, especially when I'm busy, so sending off a quick text with a heart or smiley face to say hi to someone lets them know they're on my mind. I also post quotes and inspirational images to people's Facebook walls when I see something that makes me think of them. Finally, I try to create my schedule each week so that I can work in at least one coffee date with a good friend.  Technology is great, but nothing beats quality one-on-one time with people you care about.
 
(Want to learn more about Jackie? Visit www.jackienees.net!)
—————————— 
Michelle Pippin, Author, Speaker, Coach-sultant for entrepreneurs, says: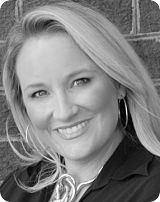 Ah… the battle of busy-ness… It can really take a toll on our relationships with those most important to us. So, while there are a million tools you could use to automate notes of thanks or to let people know you're thinking of them, I prefer the strategy of priority.  I'm a very busy woman… 3 kids, a thriving international practice, a husband I love, etc…. but refuse to be so busy I'm living OUTSIDE of my priorities.  I let the people that matter most know they are loved and thought of by giving what can NOT be outsourced: my time and my presence. I CREATE the time.  
(Want to learn more about Michelle? Visit www.bmichellepippin.com!)
—————————— 
Oana Hogrefe of Oana Hogrefe Photography says: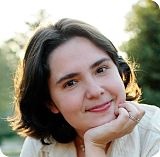 Staying in touch with my family by phone, periodically, is important to me – I was born 5500 miles away from where I have been living for the past 17 years, and a real voice conversation helps bridge the distance. I also like surprising people with pictures of our family so they feel connected to the children as they grow. With my photography clients, I occasionally use sendoutcards.com to let them know I think of them on special occasions, and I try to include most of my loyal customers in our family's yearly holiday mailing.
(Want to learn more about Oana? Visit www.shutterview.com!)
——————————
Thommi Odom, Personal & Professional Growth Coach, says: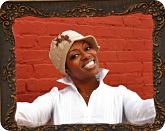 As a full time solopreneur, doctoral student and doggie mom, I have limited small pockets of free time. During my commute, I practice mindfulness by being radio-free and cell phone-free. No distractions. It is during this time, if a loved one comes to mind, I jot a quick note of their name and at the end of the day, I send a quick text letting them know I am sending light, love and laughter their way.       
(Want to learn more about Thommi? Visit www.ThommiOdom.com!)
——————————
And, lastly, me…Rachel Franco, Author of Be yourself and the rest will follow!®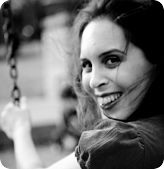 No matter how busy I am, it's important to me that I make the time to stay in touch with those I care about. And when I find this challenging, I remind myself of something a friend said to me back in college – "When you want to do something badly enough, you'll make the time to do it." I love sending a quick email to say hello. Or, there's a great online tool – www.paperlesspost.com – that I use to send a quick and beautifully designed card for any occasion. And I love giving people little "happy's" – something I learned from my mom…just a little gift to say, "I'm thinking about you."
——————————
Now, it's your turn to answer the question! Share in the comments below: 
How do you show the people you care about that you are grateful for them, especially when you're really busy? What tools (online or offline) do you use to do so?
P.S. – Like this post? Sign up in the right sidebar to get blog updates by email! (It's free!)