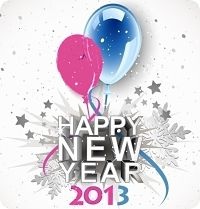 Happy, happy new year!
Can you believe it's 2013 already? Pretty exciting, huh? It's like each year, we're given this whole new slate to try again. To 'dream a dream', as Fantine so beautifully sings in Les Miserables (the play).
And, if you're like many people right now, you're probably asking yourself, as you think about the coming year, "What do I want to do, what do I want to achieve this year?"
But, are you asking yourself the right question?
What's that question, you ask? Check out my first solo video blog – vlog – below to find out! (If anything, you'll get to see my quirky sense of humor in action at the beginning!)
Now it's your turn! Share with me in the comments section below:
Question > What's on your to-be list for 2013? What do you want to be more of this coming year?
Share your intention with the Be Yourself community and let us help you get there!
P.S. – Like this content? Sign up in the right sidebar to get blog updates by email! (It's free!)
Share this post via one of the buttons below or by email: