Greetings!
If pictures are truly worth a thousand words, I hope this one is worth a million.
Because it would take at least a million 'Thank you's' to let you know how much we appreciate your reading the Be Yourself blog…
And to thank you for being a member of the Be Yourself community.
Happy Thanksgiving!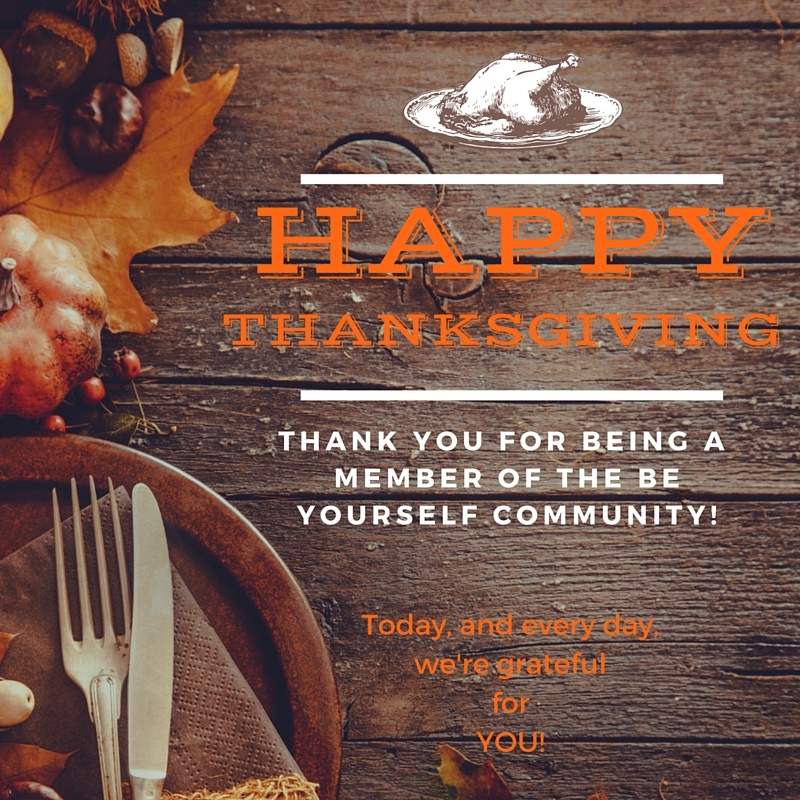 We hope you have a wonderful holiday filled with family and friends.
And that you always remember…
Be yourself and the rest will follow!
To you,