Remember that song, You Oughta Know, by Alanis Morissette? Especially the part when she belts out to her ex-boyfriend, "It's not fair to remind me of the cross I bear that you gave to me"?
I swear, even I felt it wasn't fair, she sang this line so passionately.
And I bet that even if you can't relate to what she was singing about specifically, you have felt, at one point or another in your life, like belting out, "It's not fair."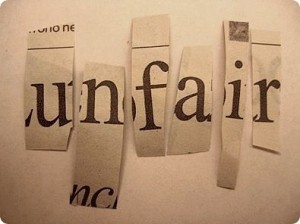 And you know what? You were probably right. It wasn't fair.
Because, as we know, life is not always fair.
It certainly wasn't for me when, as a 6-year-old child, I experienced a very painful and traumatic phobia about spending the night out. Of course, I'm long over it, but what a way to start out life!
Now, naturally, I could easily focus on how unfair that experience was, but, instead, I see it as one that was critical in preparing me for the inevitable trials and tribulations of life. (What a gift!)
Much is debated about what makes for a happy life. I promise you, being able to view your unfairnesses as lessons rather than injustices is a critical tool for a more joyous life. (Tweet this!)

How to go from victim to victor by striking "It's not fair" from your vocabulary – or, at least, saying it a little bit less.
We could all focus 24/7 on the unfairnesses of life if we let ourselves. But when we do, we keep ourselves in victim mode. And I want everyone to be in victor mode. Here's how…
: | Give yourself an "It's not fair" moment and then move on.
It's human nature, when something bad happens, to have an "It's not fair" moment, to think or say, "It's not fair. Why did this happen to me?" Take that moment. But don't stay there. Give yourself a designated period of time to focus on what's unfair, and then move on to action.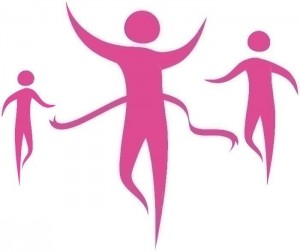 : | Speaking of action, take it.
If there's action to be taken to change the thing that's unfair in your life, take it – break it up into small steps, if necessary. And in those instances where action cannot be taken, because, let's face it, some things aren't changeable, use your unfairnesses to help others (like I suggested in my adversity post).
: | Find a role model.
If anyone's earned the right to say, "It's not fair", it's former Congresswoman Gabby Giffords, whose life was irreversibly changed when she was shot in the head. She doesn't, though. She says she's not even angry. Instead, she focuses on recovering – and staying positive. Find role models like Gabby Giffords, and let them inspire you to face your unfairnesses with the same perseverance and grace.
In sum, when we accept that life isn't fair (and that it was never supposed to be) and we start focusing more on what's right rather than on what's unfair in our lives, we go from victim to victor.
In other words, our best selves.
To victorhood,

P.S. – If someone you know is stuck in "It's not fair" mode, please share this post with them. 
P.P.S. – Like this post? Sign up in the right sidebar to get blog updates by email!