I don't know whether you missed me last week, but I sure missed blogging. What can I say? Time got away from me, I was tired, and I gave myself permission to skip a week.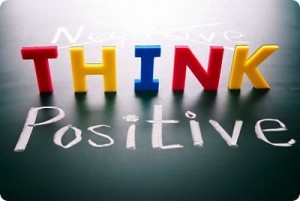 Except after I missed last week, I found that I really hadn't given myself permission after all.
Instead, I found myself filling my head with all kinds of negative thoughts. Like I should have tried harder to write a post. Or I was being lazy by not writing something. Or this or that…
I'm sure you can relate, right? We start thinking one negative thought, and then another, until we've created little 'negativity tornadoes' spinning out of control inside our minds.
It's easy to let those negative thoughts take over, unless we don't…
When I catch myself thinking negative thoughts, like last week, I do one of three things.
Either call my mom for those words of encouragement that only moms can give. Battle those negative thoughts with some positive self-talk. Or ask five of the most positive people I know what they do…and then do it. And, of course, share it with you!
Check out their wonderfully insightful responses below. And then share with me in the comments section how YOU combat negativity.
Question: How do you cleanse your mind of negative, self-limiting beliefs?
——————————

Angie Jones, founder & CEO of National Association of Women in Fitness, says: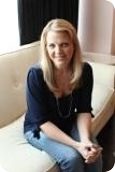 I'm a very visual person and love to surround myself with treasured items such as pictures and thoughtful gifts from loved ones that bring back wonderful memories. I also like to keep inspiring quotes as well as emails from friends, colleagues, or clients that express appreciation, gratitude, and love. So when I come across those negative, self-limiting beliefs (which is more often than I would prefer!), I go back to those emails and let myself be immersed in loving feelings.
I also keep a gratitude journal that I add to daily to remind me how wonderful life is and to stay grounded and grateful. And of course, there is my vision board that is positioned in such a way that it is the last thing I see at night and the first thing I see in the morning. I believe that if you prepare for self-limiting beliefs that will inevitably creep up, it will help to alleviate the negative impact that they will have on achieving your goals.
(Want to learn more about Angie? Visit http://www.nawif.com!)
——————————
Thommi Odom, personal & professional growth coach, says: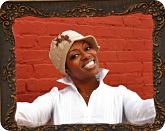 When I find myself thinking negative thoughts, I find it helps to have a support system with whom I can connect for a quick "negativity cleanse". Thankfully, I am beautifully and wonderfully supported by some awesome cheerleaders, who remind me of my power. They are also candid about pointing out my blind spots. Thanks to FaceTime and Skype, I can "meet" a friend for a drink who is 1,000 miles away.
I also make a list of positive things I know for sure about ME – this helps to override the tape that is playing in my head. And, of course, there's always playing all of my favorite songs really loud and singing along with them! Scares my neighbors and the dog, but I get my happy back!
(Want to learn more about Thommi? Visit www.ThommiOdom.com!)
 ——————————
Dr. Danielle Dowling, writer, blogger and life coach, says: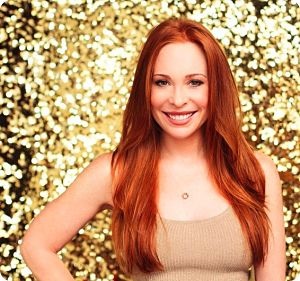 I recognize any negative chatter as my ego, with whom I like to have as friendly an attitude as possible since I understand that, as long as I am alive, I will have an ego. And if I can't outright extinguish it, it helps to have some humor around it. I like to encourage my clients to come up with a cartoon character visual for their ego. Something somewhat silly that they can directly talk to.  
My ego looks like Billy Crystal's silly character "Mike" Wazowski from the movie, Monster's Inc. He's hysterical, and I imagine my ego as this equally silly character constantly trying to get my attention. When my ego begins chatting, I immediately respond with:
"No, that's not true. I forgive myself for getting caught up in fear and I choose love instead."  
You can alter that statement however you like, but I believe denying the ego's antics + ramblings is the most important part. We need to teach the brain + heart to not believe the lies the ego tells us, and we can only do this through actively declaring disbelief.  I know I have an ego—I just don't believe what it says. 
(Want to learn more about Danielle? 'Like' her Facebook page – https://www.facebook.com/DanielleDowling.me!)
——————————
Michelle Bailen, health and wellness coach, says: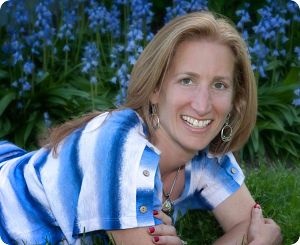 My favorite way to cleanse my mind of negative beliefs is to get out of my head and into my body. When I am feeling overwhelmed by negative thoughts, I lace up my sneakers and head out the door for a brisk walk.
Moving my body has an immediate calming effect and helps me release some of the mental chatter. When I walk, I often come up with new creative ideas, which helps to crowd out the negative thoughts. 
(Want to learn more about Michelle? Visit www.michellebailen.com!)
——————————
Dyane Bradley, business consultant & social media strategist, says: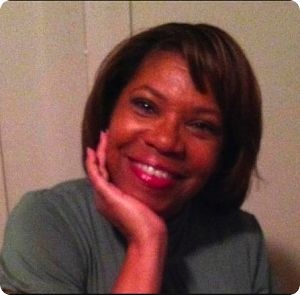 They say, "In order to have a friend, you must be a friend." I, like many others, struggle with "Down Days". I believe there's a Well where we store the positive energy needed to persevere. When this Well becomes depleted, I question my vision, purpose, and compare my success with others.
I have another Well where I store the loving support of my friends. When I find myself struggling with doubts and self-limiting feelings, I remember the loving support of my friends. I try to be the kind of friend who is supportive. I hope my friends remember that I love them and believe in them when they struggle through "Down Days". This is how I regain balance until I can do it for myself.
(Want to learn more about Dyane? Visit http://socialmediadepot.net!)
——————————
Now, it's your turn to answer the question! Share in the comments below:

How do you cleanse your mind of negative, self-limiting beliefs? (<– Click to Tweet!)
To kicking negativity to the curb,

P.S. – Like this post? Sign up in the right sidebar to get updates by email! (No spam & it's free!)