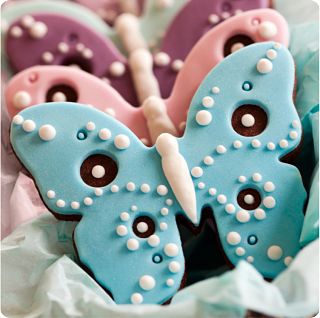 You may recall my mentioning before that I love butterflies.
Because, as actress Drew Barrymore says, they remind us that it's never too late to transform ourselves.
Well, this week's Inspiration Tuesday, Chris Rosati, gives me (and, hopefully, you!) another reason to love them.
And it's a reason that, if Chris Rosati can take the time to ponder, so can we.
You'll see why in a minute…
If you participated in the ice bucket challenge, you did it for people like Chris Rosati…
To Chris Rosati, the pitter patter of his daughter's feet running down the hall used to be background noise.
But now it's the focal point of his attention.
Just one of the things that brings him joy as he battles ALS, better known as Lou Gehrig's disease.
A husband, father, friend and former marketing executive, Chris says he used to worry about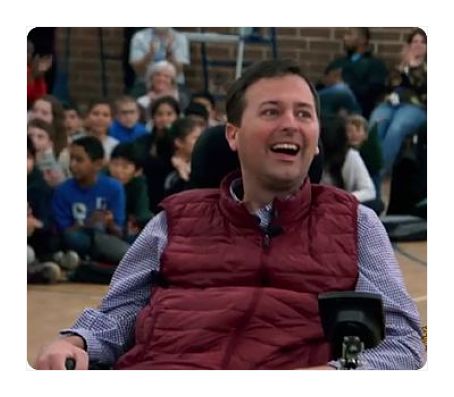 everything (like many of us can!).
But that all changed with his life-altering diagnosis.
And now he says, "You can't get on my list of things to worry about."
Not even a potential night in jail made his list, as he contemplated stealing a Krispy Kreme truck so he could give away free donuts to thousands of people in his town.
Which he did with the help of Krispy Kreme, who, upon hearing of Chris' plan, lent him a truck full of donuts.
And he didn't just satisfy the sweet tooth of thousands of kids and adults.
He demonstrated that, in the midst of a life-ending diagnosis, you have a choice.
You can focus on feeling sorry for yourself or you can focus on bringing joy to others.
What an ALS fighter teaches us about butterflies (and kindness)…
As you can surmise, Chris Rosati has made his choice.
He's not focusing on his battle with ALS; he's focusing on much more important things…
Like butterflies and kindness.
As you'll see in this inspirational CBS Evening News video, in which Chris teaches us about the butterfly effect and how one act of kindness can make a big difference all around the world.
Instead of offering a few lessons, like I usually do in my Inspiration Tuesday posts, I'm simply offering you this video.
I hope you'll watch…
Tweet this –> "You have to do what you can to make people smile while you still have the chance." ~ Chris Rosati 
:: ::
I learn about (and try and share with you) so many people who epitomize what I say when I say, "You find meaning in your challenges when you use your challenges to help others."
And Chris is most definitely one of them.
"If I can't impact people, then this whole thing [ALS] is a waste," Chris says.

How will YOU impact people?
What is one thing you can do today (and every day) to make people smile?
Your challenge, if you choose to accept it –> Challenge yourself to do one small act of kindness each day, either for someone you know or, better yet, for a complete stranger.

Because ice buckets are good, but kindness is better.
———————————————-
Know someone who could benefit from this post? Please share it with them by using one of the share buttons at the top or bottom of this post, or by emailing them this URL: http://beyourselfandtherestwillfollow.com/inspiration-tuesday-chris-rosati
———————————————-
To butterflies and kindness,
Rachel
P.S. – Like this post? Sign up in the right sidebar to get blog updates by email!
P.P.S. – See those 'share' buttons below? If you think this post would be valuable to your followers, please share it with them!