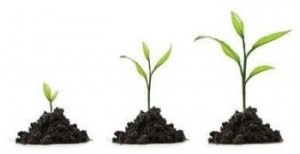 "To be or not to be, that is the question." No offense to Shakespeare, but I think he got it all wrong.
The real question is, are you going to just go through life or are you going to grow through life? After all, you only get one go-around. And while walking along the surface of life is nice, going deeper is where the real magic happens.
Kind of like it does here at Be yourself and the rest will follow®, the everything-you-need-to-be-you-and-then-some blog.
Don't worry. I won't ask you to say that 20 times fast in a row. 🙂
But I will invite you to join the Be Yourself community (i.e., read my blog!). Rest assured, you won't find any couches here where you'll have to pour your heart out while I ask you how you feel.
No, what you'll find here is easily digestible, practical wisdom that gets you thinking, going deeper and approaching your life and your interaction with the world around you in new and more proactive ways…authentically and empowered…as you.
And not just as you, but as your best you.
Because trust me, life goes better when you're you. And, while it sounds kinda corny, the world is a better place when you're your best you. (Really, your best you doesn't cut me off in traffic!)
So, what can you expect to find here?
Musings delivered by moi on being the best possible, most proactive "you" you can be. (And while I'm horrible at physics, I'm great at writing super creative blog posts that won't put you to sleep!)
Guest bloggers who'll share their unique wisdom and advice with you – because I don't know everything.
Interviews with super interesting people. (Speaking of super interesting people, know someone who'd make a great interview on the topic at hand? Email me!)
I'm thrilled that you're here! And I hope that, in addition to reading my blog each week, you'll join in on the conversation by commenting on whichever posts you find interesting. Don't be afraid to chime in – there are no wrong answers!
Now, can I please ask an itty-bitty favor?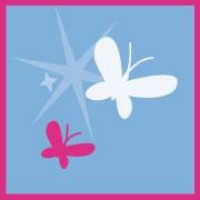 I'm passionate about reminding women and girls to be themselves so that they can live ultra-fabulous and fulfilling lives authentically and proactively.
So, if you like my blog, please help me by sharing it with others – on Twitter, on Facebook, on Pinterest, by email, by skywriting – however you'd like!
But first, sign up in the right sidebar to get blog updates delivered automatically to your inbox. (I promise, I'll never share your email with anyone and I won't spam you. I mean, really, that pink stuff is gross!)
Until next time…be yourself and the rest will follow.® In fact, before then, I have a question for you that I'd love to hear your comments on below.
What's the one thing you love most about yourself? Brag away!