Do you ever picture yourself walking into a room to the sound of thunderous applause?
Or maybe to the sound of your very own theme song?
Neither do I.
But T. Harv Eker, who runs the Facebook page Life Makeover, posted a related question on his page last week and I thought it was so great, I'm sharing it with you on my blog this week.
Ready? Here goes…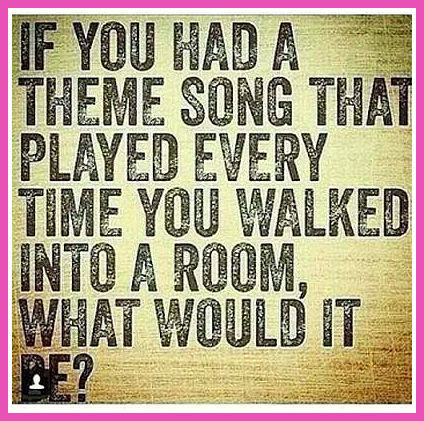 Hmm…what would mine be? Probably the theme song from The Mary Tyler Moore Show.
OK, your turn! What's YOUR theme song? Share it with me in the comments below … can't wait to hear!
To theme songs and superpowers,

P.S. – Like this post? Sign up in the right sidebar to get blog updates by email! (It's free!)
P.P.S. – See those 'share' buttons below? If you think this post would be valuable to your followers, please share it with them!