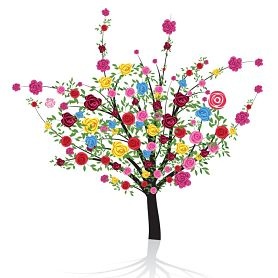 I know. I said the word, 'funeral'. And you're probably thinking, "Great, she's talking about death this week." But, hold up. Not so fast. 
I'm actually talking very much about life. About what it takes to live our best life and to be our best selves. And, so, yes, that does mean I'm going to talk about funerals for just a wee bit. But I promise, I'll get to the 'life' part really quickly…so hold tight!
(Trust me, you'll want to watch the video at the end for lessons only a person who's faced what he's faced can teach us!) 
It takes a funeral…but why? 
Have you been to a funeral? I'm guessing most of you have by now. It hurts, right? I remember going to the funeral of a close family friend who died unexpectedly and to the funeral of another family friend who died too soon from lung cancer. 
I imagine these funerals were much like ones you've gone to. Heartbreaking, and filled with family and friends mourning the loss of their loved one. 
And filled with individuals listening intently to poignant eulogies that capture their loved one's personal and professional accomplishments and the difference they made in peoples' lives.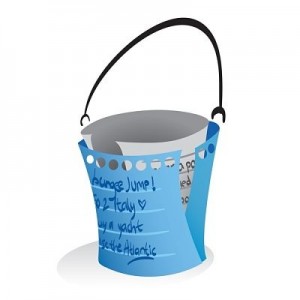 As we listen to these eulogies, we promise ourselves that we're going to be better, live fuller, reach out to family and friends more, do this or do that…more. 
Except, how many of us actually do? How many of us treat these promises like New Year's resolutions that we get all excited about at the beginning of the year, but lose enthusiasm for too quickly?
And why does it often take a funeral to get us to live our lives like we should all of the time? 
What if it didn't take a funeral? 
What if it didn't take going to a funeral to inspire us to live our best lives or to be our best selves? What if all it took was learning from someone who didn't attend a funeral, but who almost faced his own funeral? 
We can learn this from Ric Elias in his talk, 3 Things I learned While My Plane Crashed, that he gave at the 2011 TedxPeachtree. I love his talk because we get to learn − and I mean the 'putting what I learned into action' type of learning − the lessons that often come from facing death (or going to a funeral) without actually facing it. 
I could summarize the video for you, but go ahead and watch it here — 3 Things I learned While My Plane Crashed. (These are the kinds of lessons you need to learn straight from him. After all, he survived a plane crash!) 
Now, it's your turn! Share with me in the comments below:
You don't have to go to a funeral to get inspired to change. Tell me about someone or something that inspired you to be your best self or to live and act more fully. 
P.S. – Like this Content? Sign up in the right sidebar to get blog updates by email! (It's free!)
P.P.S. – Know someone who could benefit from this post? Share it with others!