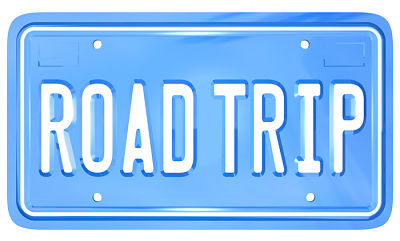 Have you ever taken a road trip across the country?
I haven't, but, in celebration of their 50th wedding anniversary, my adventurous parents are taking an extended road trip right now, circling the U.S. until they make their way back to Atlanta.
I know, sounds fun. And impressive at 70 years old, right?
Well it is, but I gotta tell ya – and no offense, Mom and Dad, if you're reading this – but my parents have got nothing on the subject of this month's Inspiration Tuesday – Dutch teenager, Laura Dekker.
What makes Laura's story inspiring to me is the incredible bravery and resourcefulness she had at such a young age as she embarked on her amazing endeavor.
Regardless of her age, I think Laura has a lot to teach us about staying true to ourselves and staying true to our course.
Something that can sometimes be hard to do when we have society telling us we need to be like everyone else.
Come sail away, come sail away with me…
From an early age, the ocean called out for Laura…
Born in 1995 during a 7-year sailing trip taken by her parents, Laura began competitive racing by age seven and, by age 10, she owned her own sailboat, Guppy.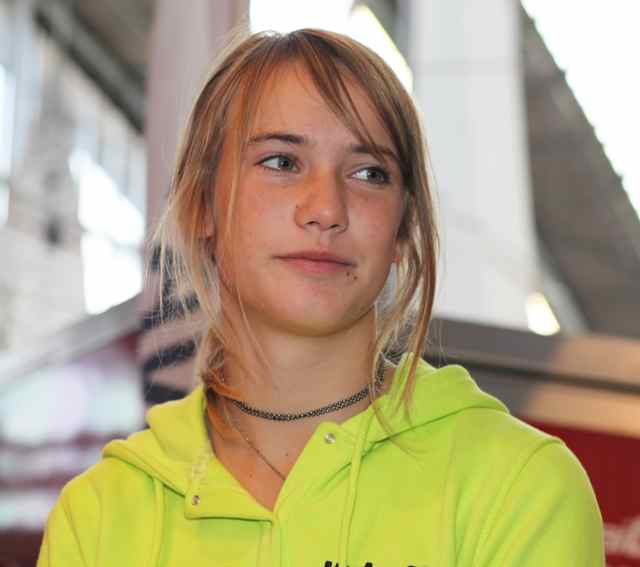 While most 13-year-olds are preoccupied with school or school dances perhaps, Laura was dreaming of becoming the youngest person ever to sail around the world solo.
Yes, solo, as in alone. Yikes!
Did I mention she was only 13?
After studying everything she could on navigation, weather systems and all things sailing, Laura set sail, by herself, on a two-year, 27,000 mile journey around the globe.
And, after overcoming high waves, extreme weather, dangerous reefs, cramped living conditions, food rationing and absolute solitude, she became, at 16, the youngest person ever to do this.
Wow. What an incredible feat to achieve so young.
What Laura Dekker teaches us about staying true to our course − and to ourselves
Needless to say, Laura is not your typical teenager. As many have suggested, Laura had a unique skill set that allowed her to do what she did.
In other words, not everyone "should try this at home".
But we can take away some valuable lessons from Laura − and we can do so while on dry land!
Ready? here goes…
: | Cultivate the ability to be alone − without being lonely
At the beginning of her journey, Laura really enjoyed meeting fellow sailors. But, as her journey continued, she says she began to enjoy her time alone because it gave her time to think − about life and about herself.
Now, I'm not telling you to go into social isolation, by any means. Being with others is extremely important and enjoyable. But when we take some time to be alone, we too can think about life and about who we are and how we want to grow.
It's actually a great gift if you can be alone without feeling lonely. Learn to cultivate it. Because when you do, you develop one of the most important relationships you'll ever have in this life – the relationship with yourself.
Tweet this –> When we can be alone without feeling lonely, we cultivate the most important relationship of all – that with ourselves.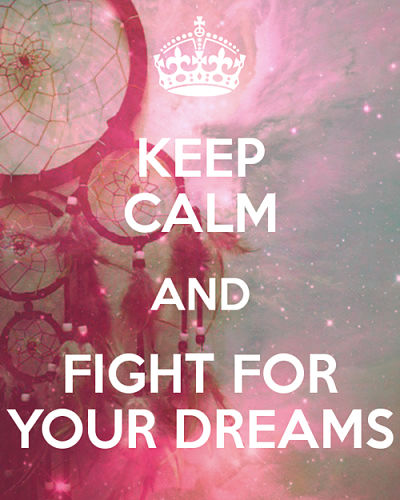 : | Stay true to your course – because it's YOUR course
While Laura declared, at 13, that she wanted to sail around the world solo, she wasn't able to actually do it until age 14. Because she was engaged in a 10-month, very contentious battle with the Dutch government, who deemed the trip unsafe for a teen and wanted to remove her from her father's custody.
But Laura fought hard, not letting anyone get in between her and her dream…and she won.
Facing opposition to a dream of your own? Remember, naysayers usually impose their own fears or their own lack of courage to try on you. Be like Laura. Fight for your right to pursue it. Stay your course, because it is YOUR course – no one else's.
: | You don't have to have it all figured out to try
Regarding this last tip, I think a quote I found from Jillian Schlesinger, the director of Maidentrip, the documentary she made on Laura, says it all. "I always had a dream of making films," Jillian says. "There are a million reasons not to follow your dream, but as Laura once said to me, 'You don't have to know that you can do something. You just have to try.'" Awesome quote, right? And awesome insight from a teenager. Who says kids can't teach us anything?
:: ::
Inspiring, right? At 14, I think I was just venturing off to California for a summer drama program – not sailing around the world!
But it's not so much that Laura inspires us to do that, but that she, hopefully, reminds us to always stay true to our course and to ourselves.
Know someone struggling with staying true to themselves and their dreams? If so, would you please share this post with them? Either use one of the share buttons at the top or bottom of this post, or email them this URL: http://www.beyourselfandtherestwillfollow.com/inspiration-tuesday-laura-dekker-teaches-us
To staying the course,

P.S. – Like this post? Sign up in the right sidebar to get blog updates by email! (It's free!)
P.P.S. – See those 'share' buttons below? If you think this post would be valuable to your followers, please share it with them!