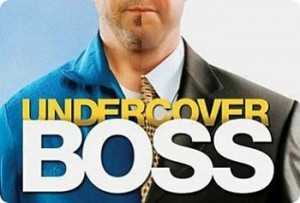 Have you ever watched the reality show, Undercover Boss? I don't watch it often, but, when I do, I'm usually teary by the end.
Now, hopefully I get a few courage points for admitting to you that I actually like a reality TV show AND that it makes me cry!
But one of the reasons I like Undercover Boss is because, instead of resulting in superficial marriage proposals that are rarely based on true love, Undercover Boss leads to something real…
Empathy.
Empathy the CEO gains when he or she goes undercover, performing roles employees do, and, subsequently, better understanding how decisions made in the boardroom affect those in the field.
I personally think every CEO should go undercover. Without fail, they come out different leaders than they went in. And they now run their companies from a place of empathy rather than apathy.
Why YOU should go undercover.
Empathy matters. Not just for CEOs or companies, but for each of us.
Because when we act with empathy, everything about how we see, think and act towards someone (or something) changes…for the better. (Tweet this!)
And that makes each of us, our relationships and our world better. Which also matters.
So, how can you develop more empathy? By going undercover yourself.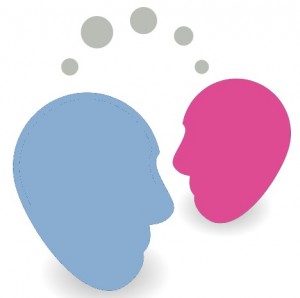 When someone is experiencing something you're not, play detective and imagine how that something must feel and the consequences it must have.
And if that doesn't work, try this instead…
How to gain more empathy in just five seconds using just five words. 
So, I've got a really simple, yet very effective exercise that will help you instantly develop more empathy.
It works because it only requires remembering five words. And because these five particular words serve as an instant triggering device for putting yourself in someone else's shoes (the key element of empathy).
Ready? Here they are…
»»  That could have been me. «« 
Really, the next time you encounter someone who's experiencing something you haven't, as you're listening to or observing this person, repeat those five words to yourself.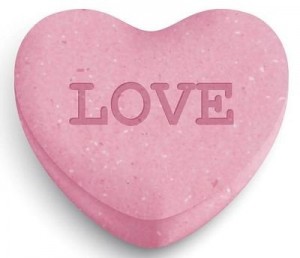 I promise you, doing so will cause you to think and act with more empathy towards this person, because these five words instantly get your brain thinking about the feelings and consequences associated with that 'something' – as if you were experiencing it.
With sympathy, we feel. With empathy, we act. Choose empathy. (Tweet this!)
P.S. – I believe the world desperately needs more empathy. If you agree, will you please share this post with others?