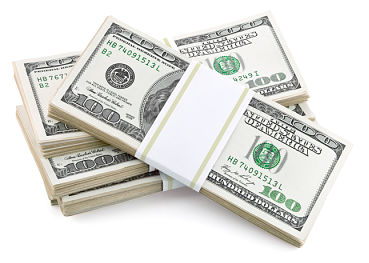 Are you part of the one percent?
I know, tacky question, right?
Well, it would be, except for I'm not referring to the one percent you think I am.
I'm referring to the one percent of people who, according to radio host Dennis Prager, live a fully blessed and completely disappointment-free life.
Yes, he believes that there are people – about 1-5% of the population – that have lived very charmed lives free of any significant adversities or disappointments.
He cites his parents as two examples.
So, I'll ask you again…
Are you part of the one percent?
If so, that's wonderful. Really, it is.
But, if not, you're not alone.
I would guesstimate, actually, that the majority of us are not.
The majority of us do face disappointments in our lives that can be, well, disappointing.
How To Deal With Disappointment: 3 Actionable Tips
So, how do we deal with disappointments so that, instead of dragging us down, they don't distract us from living happy and fulfilled lives?
Try this…
1 | Prioritize your disappointments for better perspective.
I find it helpful, when experiencing a disappointment, to put it into one of four buckets:
Bucket #1 = Minor disappointment (e.g., an appliance breaks down)
Bucket #2

= Significant disappointment (e.g., getting a $300 speeding ticket)
Bucket #3 = Major disappointment (e.g., experiencing a childhood trauma, losing a friendship or a job, going through a romantic breakup, etc.)
Bucket #4 = Catastrophic disappointment (e.g, getting diagnosed with brain cancer, losing a loved one to violent crime, etc.)
Think of a disappointment you've had in your life. Which bucket would you put it in?
Let's say you'd put it in bucket #2.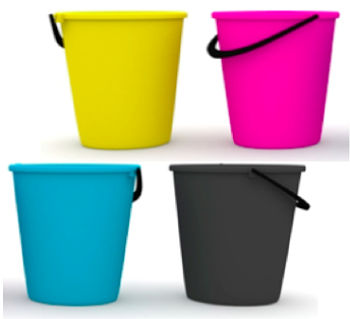 OK, so now you can think, well, yes, the experience was more disappointing than a level 1 disappointment, but, at least, it wasn't a level 2, level 3 or level 4 disappointment.
Perspective, right?
This happened to me this past week, when I thought I lost my cell phone.
I was very disappointed (actually, panicked!) about it!
But I quickly realized this was a level 1 disappointment after hearing the heartbreaking story of how Americans Yvonne and Emily Selke lost their lives in the Germanwings plane crash – a definite level 4 disappointment.
Losing my cell phone (which I later found) meant nothing in comparison to what they (and their loved ones) lost.
Instant perspective that definitely made my disappointment less disappointing.
2 | Instead of saying, "Why me?", say this…

When we experience disappointment, it's easy to go into self pitying mode and ask, "Why me?"

But, instead – and I know this can be hard – ask, "Why not me?"
When you really stop and think about it, would you wish this disappointment on someone else?
Assuming you're a good person, probably not.
Look at actress Valerie Harper, for example, who was diagnosed with brain cancer in 2013 and, at the time, only given three months to live.
During an interview, she said she never asked, "Why me?", but, rather, "Why not me? I have a wonderful husband. I have health insurance from my union. I wish it for all Americans. Everybody should have the chance I have of extending my life."
Pretty remarkable attitude for experiencing a level 4 (catastrophic) disappointment, don't you think?
(It's probably this attitude in combination with good doctors and treatment that have kept her alive today…)
So, follow Valerie's lead.
Don't ask "Why me?"
Ask, "Why not me?"
Chances are, Valerie has had a quiet moment when she has asked "Why me?".
But, when she realizes she would never wish her disappointment on others, she comes back around to "Why not me?"
And that's how you get there…
3 | Identify the lesson…and learn it.

One thing I know for sure is you'll never make peace with the difficulties in your life – even the toughest, hardest ones – until you look for what you can learn from it.
Because disappointments, large and small, are there to teach us something.
And when we figure out what that 'something' is, our disappointments may still ping us, but they, at least, make a bit more sense.
So, identify the lesson…and learn it.
And then use it to help others.
Tweet this –> Our disappointments are there to teach us something. Learn the lesson. Then pay it forward. 
———————————————-
Know one of the 99% who needs help handling disappointment? Please share this post with them by using one of the share buttons at the top or bottom of this post, or by emailing them this URL: http://beyourselfandtherestwillfollow.com/how-to-deal-with-disappointment
———————————————-
To dealing with disappointment,


P.S. – Like this post? Sign up in the right sidebar to get blog updates by email!
P.P.S. – See those 'share' buttons below? If you think this post would be valuable to your followers, please share it with them!