So, not to start off this week's post by talking about me, but let's talk about me for a quick sec, OK?
You know I love the written word, right?
Well, I also love design.
So, when a tool called Canva came along and enabled a non-designer like me to put my words to images, I was pretty psyched.
So psyched that I decided, instead of writing my usual post, I'd share all of the little bursts of wisdom that have come into my mind lately…
…in images.
Call it 'Wisdom-to-go', if you will…
Enjoy! (And feel free to share any of the image quotes below on Twitter, Facebook, Pinterest or Google+ – just credit me and my blog as the source, please!)
Some Say A Picture's Worth A Thousand Words. I Say It's Worth A Thousand Bits Of Wisdom.
1) I truly believe that if each and every person committed to working on him or herself, the world would be a better place. Which is why I can't help but feel this…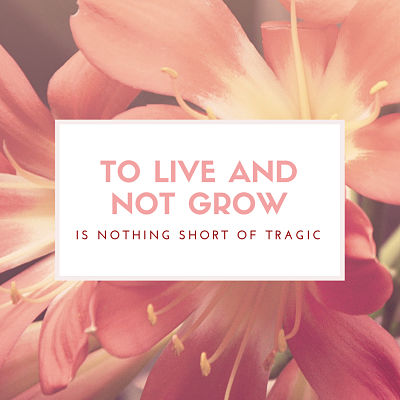 (Tweet this –> "To live and not grow is nothing short of tragic.")
2) No matter how hard we try, we can invariably compare ourselves to others. But I hope you'll carry this little bit of wisdom with you as a reminder to do this instead…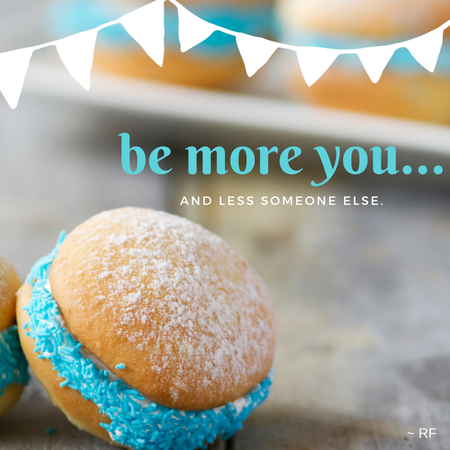 (Tweet this –> "Be more you…and less someone else.")
3) As I alluded to in my envy post, I love seeing other people succeed. Except when they don't wear it well. Always remember this when it comes to success…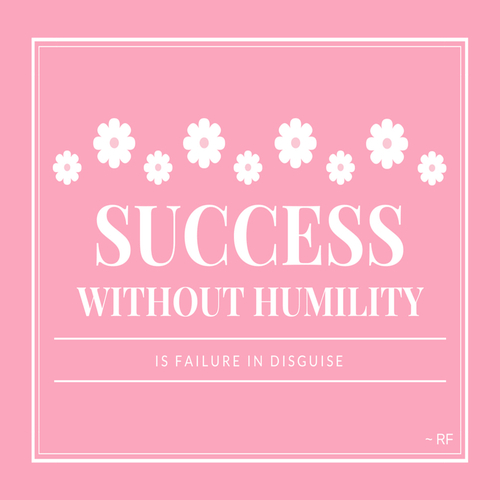 (Tweet this –> "Success without humility is failure in disguise.")
4) To succeed in sports, players must step away from the baseline (at least most of the time). The same goes for us in life…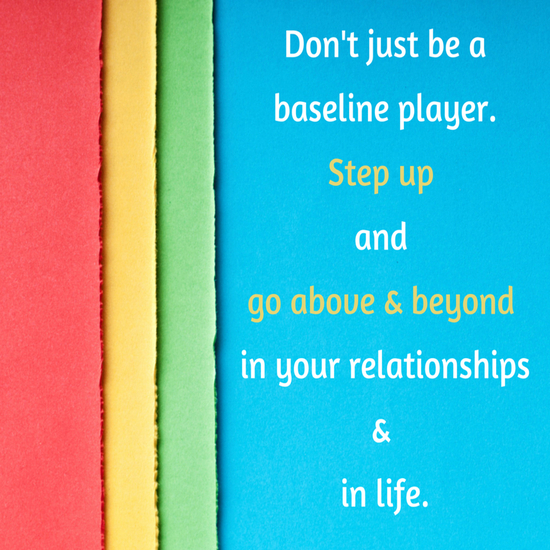 (Tweet this –> "Don't be a baseline player. Step up. Go above and beyond in your relationships and life.")
5) When we think of aging, we tend to think of the not-so-great things about it. But one of the beautiful things about aging is realizing this…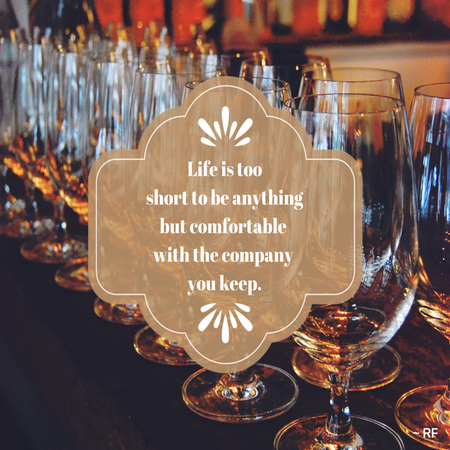 (Tweet this –> "Life is too short to be anything but comfortable with the company you keep.")
6) We often try to hide our weaknesses from others for fear they'll think us weak. But we're not weak when we reveal our vulnerabilities. Quite the contrary…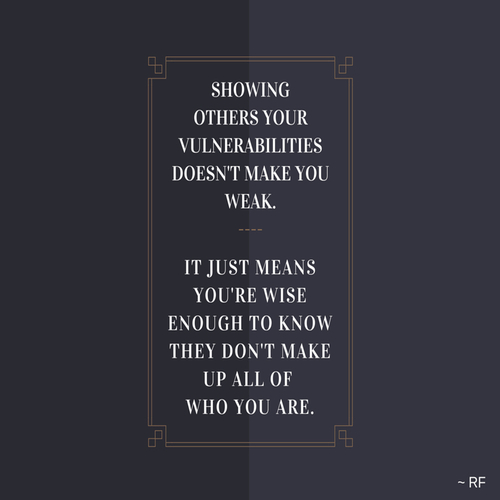 So, a little style (i.e., the images). A little substance (i.e., the words).
What a great combination to feed – and fuel – the soul.
———————————————-
Help feed someone else's soul by sharing this post! It's easy to share using one of the share buttons at the top or bottom of this post, or by emailing them this URL: http://beyourselfandtherestwillfollow.com/a-pictures-worth-a-thousand-words
———————————————-
To wisdom on the go,

P.S. – Like this post? Sign up in the right sidebar to get blog updates by email!
P.P.S. – See those 'share' buttons below? If you think this post would be valuable to your followers, please share it with them!