Have you ever had one of those days when you were just feeling a little 'blah' about yourself, even if just a little bit?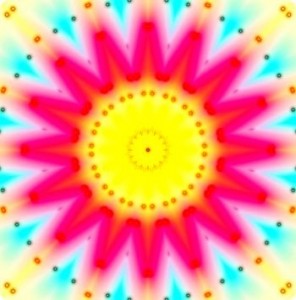 And you don't necessarily have time to read an entire blog post or even have a long drawn-out conversation with a friend about it.
You're just looking for a quick little pick-me-up to get you back on track.
Something like a quote.
I love wise, self-affirming quotes, and here are ten of my favorites that I thought I'd share with you this week in case you have a 'blah' day and need a little pick-me-up yourself…
10 Helpful Quotes When You Need A Little Help Loving Yourself

"Self worth is how much it is worth to you to be yourself." In that definition, self worth had nothing to do with how well or how much or how deeply you can do something. It simply meant, "How much are you willing to put yourself through before you decide to just be you?" ~ Todd Schaefer
~ * ~

Owning our story and loving ourselves through that process is the bravest thing that we will ever do. ~ Brene Brown
 ~ * ~

To be at peace, your opinion of yourself must outweigh the assumptions of others about who you are. It is a conscious decision that their words no longer have the ability to keep you down. ~ Dodinsky
  ~ * ~

Self acceptance is about loving yourself without judgments even while you are still conquering your challenges. ~ Jai Stone
  ~ * ~

Feeling safe and content enough to just be you at all times with no need for approval from anyone is the greatest freedom. ~ unknown
  ~ * ~

Here's what is truly at the heart of Wholeheartedness: Worthy now. Not if. Not when. We are worthy of love and belonging now. Right this minute. As is. ~ Brene Brown
  ~ * ~

 Once you figure out who you are and what you love about yourself, I think it all kinda falls into place. ~ Jennifer Aniston
  ~ * ~

You don't have to look like everybody else to be beautiful. True beauty comes from being yourself. ~ Rubyanne
  ~ * ~

 I was once afraid of people saying, "Who does she think she is?" Now I have the courage to stand and say, "This is who I am. ~ Oprah Winfrey
  ~ * ~

I've always loved butterflies, because they remind us that it's never too late to transform ourselves. ~ Drew Barrymore
 ~ * ~
Now it's your turn! What is one of your favorite quotes that you turn to when you need a little reminder to be – and love! – yourself? Share in the comments below!
To loving and accepting yourself just the way you are,

P.S. – Like this post? Sign up in the right sidebar to get updates by email! (No spam & it's free!)