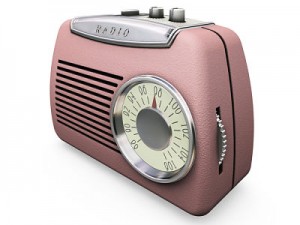 Let's face it, sometimes being yourself can be hard.
Whether we're just having a bad day or our harsh little inner critic is acting up a little bit too much, we can all use a little reminder at times that we're enough, just as we are.
And there are all kinds of things we can do to get a little "Be yourself" pick-me-up, but I personally love music.
1) Because you can dance to it…and it doesn't even matter if you dance badly.
2) Because you can sing to it…and it doesn't even matter if you sing poorly. And…
3) You can take it with you…so you can get your "Be yourself" pick-me-up on the go.
Seven Songs That Remind You To Be Yourself When You've Forgotten How…
But what songs, you ask?
Here are some of my favorites…
1: Try, by Colbie Caillat
With such a beautiful melody, this song reminds us that we don't need to try so hard in order for people to like us. We don't need to change. We just need to be ourselves.
As the song says –> "You don't have to try so hard…you just have to get up, get up, get up…you don't have to change a single thing…"
Download the song on your iPod and watch this powerful video below…(around 1:31 is especially poignant!).
2: The Middle, by Jimmy Eat World

I love this song…
While originally targeted toward a young audience, for whom popularity and fitting in matters, I think the message can apply to all of us — you don't have to be the same as everyone else to be liked or accepted.
As the song says –> "Live right now. Yeah, just be yourself. It doesn't matter if it's good enough for someone else."
Listen to it here…(and make sure that you DO what's suggested at 1:01 and that you DON'T DO what's suggested at the 2:00 mark!)
3: F**ckin' Perfect, by Pink

It's so easy to say negative things to ourselves. To bash ourselves for who we are (or are not), or the choices we've made, or the things we haven't achieved…which ultimately results in our seeing ourselves as less than perfect.
If you've ever felt this way, listen to this song by Pink over and over again.
As the song says –> "Pretty, pretty please, don't you ever, ever feel like you're less than f**ckin' perfect."
4: Who You Are, by Jessie J

This song may be my favorite on the list. Such a great tune and lyrics that remind us that 'who we are' is enough.
And in this age of lip synching and auto-tuned singers, I think you'll not only love the song, but find it refreshing to see an artist actually sing live…click below to watch the video and remember…
As the song says –> "Sometimes it's hard to follow your heart. But tears don't mean you're losing, everybody's bruising. There's nothing wrong with who you are."
5: Brave, by Sara Bareilles

I think there's little that's more beautiful than someone growing the courage to finally use his or her voice in the world. To finally have the courage to show the world who they are.
Sara Bareilles' song is the anthem for being brave.
As the song says –> "Say what you wanna say. And let the words fall out. Honestly I wanna see you be brave."
This is one awesome video – I promise it'll bring a smile to your face! (Make sure to watch it to the very end!)
6: Like It Or Not, by Madonna

To me, Madonna is the Queen of being herself. You may not like her. She doesn't care. And I find that truly awesome.
As her song says –> "This is who I am. You can like it or not. You can love me or leave me. Cuz I'm never gonna stop."
Skip to :29 to get past the instrumental part and to the real start of the song…
7: Be Yourself, by Audioslave

Hey, I love all of the pop songs reminding us to be ourselves, but sometimes a little rock and roll is just what we need.
And this is one cool song (love the drums and guitar on this one).
As the song so simply says –> "Te be yourself is all that you can do."
If you like any of these songs, I'm sure you can download them on your iPod – because I have them all on mine!
Tell me…which songs would YOU add to this list?
Share them in the comments below!
———————————————-
Know someone struggling to be (and love!) themselves and who could benefit from this post? Please share it with them by using one of the share buttons at the top or bottom of this post, or emailing them this URL: http://beyourselfandtherestwillfollow.com/7-songs
 ———————————————-
To being yourself (with a little help from a song),

P.S. – Like this post? Sign up in the right sidebar to get blog updates by email! (It's free!)
P.P.S. – See those 'share' buttons below? If you think this post would be valuable to your followers, please share it with them!
Save