I'm curious, how do you like to start your weekend off?
One of my favorite ways is going for a walk with my mom around the park and then going for coffee at Dunkin Donuts.
And, if I'm being honest, I kind of like the coffee part a little better – at least by the time we finish our walk, as I usually haven't eaten breakfast yet and am quite hungry by the time we go for coffee.
As we were driving over to Dunkin Donuts this past weekend, however, I wasn't feeling as hungry as I was a little sad.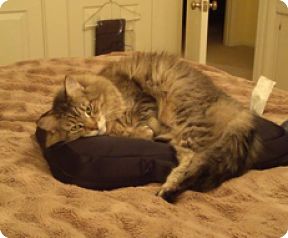 Sad, because the back street we took to get to Dunkin Donuts was the same street I had traveled just the weekend before when taking my cat Chardonnay to the animal emergency center.
I had taken her to the animal hospital because, after returning from a week-long vacation in Los Angeles, I noticed that something with Chardonnay seemed off.
She wasn't eating; she was lethargic; and her meow sounded different.
Long story short, Chardonnay, who I've had and loved for almost 15 years, died the next day.
Three Critical Life Lessons From Our Furry Friends…
Now, I'm not one to say that losing an animal is nearly the same thing as losing a person, but losing Chardonnay was terribly difficult.
I miss her terribly.
But I also think of the many lessons she (and all of our furry friends) can teach us (or remind us of).
Lessons like these…
1: Even if you're a dog person, have the curiosity of a cat.

I was wrapping my niece's birthday gift last week, when I remembered how Chardonnay used to always come sit next to me whenever I wrapped gifts before.
She was so curious about what I was doing – fascinated by all of these strange and exciting objects around her.
Chardonnay reminds us to always be curious about and interested in others – quite a good reminder for a world that is, in my humble opinion, becoming more and more "me-focused".
Remember, just because things are the center of your world doesn't make them the center of everyone else's.
Listen, I get it. We like to talk about ourselves. But do this instead…
Think and act like a journalist – rather than (or, at the very least, in addition to) talking about your own life, ask people questions about what's going on in theirs.
You'll be amazed at how much your relationships will flourish.
Tweet this –> In an increasingly "me-focused" world, challenge yourself to stay focused on others.
2: Don't judge; love instead.

If you have (or have had) a pet, think about the last time you felt you did or said something silly or stupid. Or the last time you felt like you messed up or failed at something. Or when you just felt as if you weren't enough.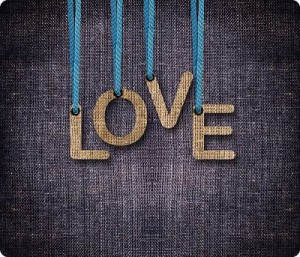 How did your pet react?
Probably with the same amount of love and affection they always have, right?
No judgment. Just pure acceptance of who you are, no questions asked.
And didn't that feel awesome?
Peeps, let's take a note from our furry friends here.
Let's love and accept others despite their mistakes, despite their flaws, despite their insecurities…whatever the case may be.
Because when we love rather than judge, we, like our furry friends, make others feel awesome too.
Tweet this –> Let's love rather than judge. Because when we do, we make others feel completely awesome.

3: Treasure the ones you love…now.

I know I've talked about this before on my blog, but it's worth repeating. I don't care if it's about animals or people, you always wish you had more time with them.
When I took Chardonnay to the hospital that night, I thought, at most, I was taking her to get an operation. I never expected that that was going to be the last I would ever see of her. (I certainly never expected, after leaving a cat that was seemingly fine, to come back from California to an animal that was now gone.)
I so wish I had spent more time holding and hugging her before I put her in her carrier to go to the vet.
Chardonnay's sudden passing reminds us to treasure the ones we love…now.
Really, as you know, life can change in an instant. (I've learned this even more so through the sudden passing of people I love…)
Love someone now. Reach out and call someone now. Email someone now. Be inclusive now.
If you think I'm being over-dramatic, I'm being so on purpose.
Because I want you to "get it".
Now.
:: ::
I loved Chardonnay so very much. Pardon my rare brag, but she was the best cat in the world.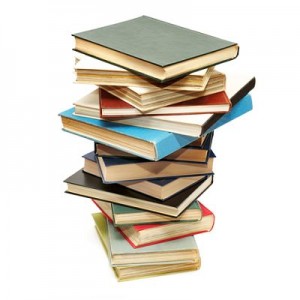 She lovingly accompanied me through so many different chapters in my life, whether it was my summer move to San Francisco for my MBA internship; my move to Boston post-MBA; my move back to Atlanta; and so many more.
When the time is right, I want to get another animal – most likely, a dog, actually. As you know from this post, I've been identifying potential breeds for some time now!
But that's a little ways away…
For now, let's all just treasure the wonderful gifts our pets give us.
If there are lessons (or gifts) from your pet that you'd like to share, please leave a comment below.
I would really love to hear them.
———————————————-
And if you know someone who could benefit from this post, please share it with them by using one of the share buttons at the top or bottom of this post, or emailing them this URL: http://beyourselfandtherestwillfollow.com/lessons-from-our-furry-friends
———————————————-
 To our furry friends,

P.S. – Like this post? Sign up in the right sidebar to get blog updates by email! (It's free!)
P.P.S. – See those 'share' buttons below? If you think this post would be valuable to your followers, please share it with them!