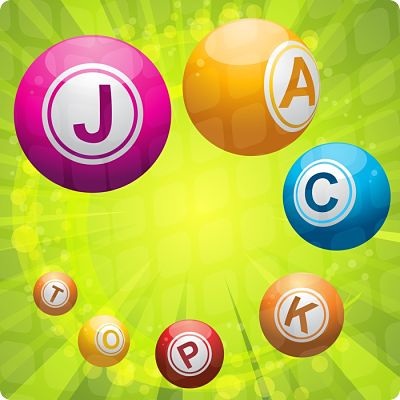 OK, so I'm a little bit embarrassed to admit this, but I played the $448 million Powerball lottery this past week. 
I wasn't going to, but I happened to be at Publix and said to myself, "What the hay? I might as well throw my hat in the ring." 
So, I bought two tickets, doing a quick pick for one and choosing my own numbers for the other – hoping some divine being was guiding me to the winning ticket. 🙂
It wasn't. 
Because I didn't win. Darn.
And I had already started thinking about what I would do if I won.
In all honesty, I wouldn't do too much differently – except probably one thing. And that is, go to this wonderful spa in Arizona – Miraval – at least once a year.
It's one of my favorite places…and a true splurge!
When it comes to letting go, sometimes you need a swing and a prayer…
During my last trip to Miraval, I not only savored the spa, but I also learned a little something about letting go when I participated in one of the resort's challenge activities, Swing and a Prayer. 
In Swing and a Prayer, you're hoisted up (harnessed and connected to a cable) about 35 feet high off the ground, at which point you…
Stop.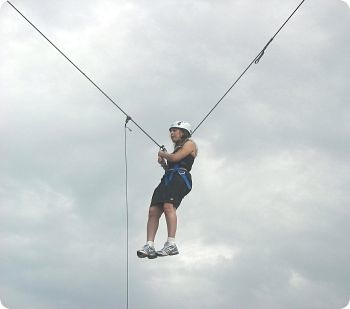 Enjoy the beautiful Santa Catalina mountains.
And ponder what you're ready to let go of in your life before you release another cable and start swinging wildly back and forth, like a human pendulum.
For me, it was letting go of self-limiting beliefs. For others, it was letting go of fear. Or letting go of a past relationship. 
It could be anything, really…
What mattered was that you made an agreement with yourself that, once you released that cable, you were going to swing forward and permanently leave behind whatever was holding you back.
What are YOU ready to let go of in your life?
Are there things that have been holding you back in your life? What do you need to let go of to reach your full potential?
Maybe you don't have access to Swing and a Prayer, but you can do this…
::> Find a quiet place. Bring pen and paper (or you could even bring helium-filled balloons).
::> Silence your mind. Think of the things or beliefs that are holding you back in your life.
::> Write these things or beliefs down on individual pieces of paper (or on individual balloons).
::> Crumple up each piece of paper and throw it away. (Or let the balloons go.)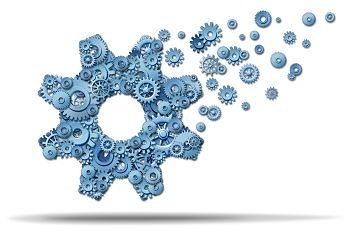 And, as you toss each piece of paper away or watch those balloons float up to the sky, imagine your limiting beliefs going with them…
Leaving you lighter, brighter and ready to embrace a new and updated definition of yourself.
So, now I'd love to hear from you! Tell me, in the comments section below, something that you have let go of recently and how you did it…your courage to share may help others!

To letting go, 

P.S. – Like this post? Sign up in the right sidebar to get updates by email! (No spam & it's free!)
P.P.S. – See those 'share' buttons below? Please use them to share this post with others!